Northern Secondary School:
851 Mt Pleasant Rd, Toronto, ON M4P 2L5
Entrance to the Camp Through Exit 8. The swimming pool is located on the first floor, and the gym for the camp is located on the third floor.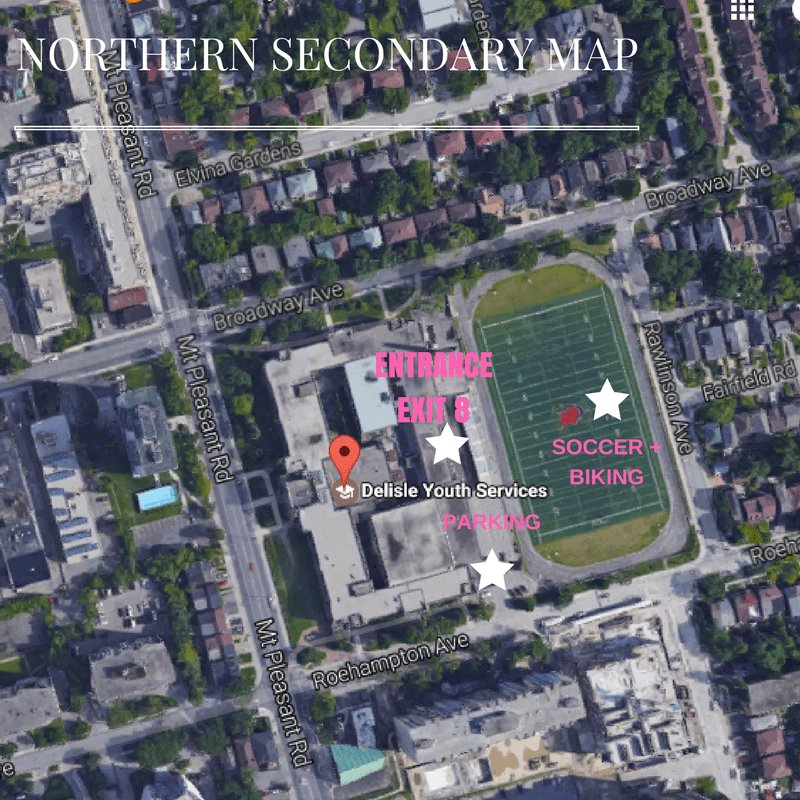 Parking Directions: 
Parking is available at the Northern Secondary School off Roehampton Ave in between the school building and the soccer field.
Amenities: 
The Northern Secondary School has the following amenities:
1 full sized Gymnasiums
Large pool
1 beautiful Soccer Field
Beautiful Track Field
Map: