TFS Junior School:
Parking Directions: 
306 Lawrence Avenue East. 
Parking is available at the Junior School off the Lawrence School entrance. Make your way left from the entrance and follow the road to the last building on campus going West.
Directions: 
The Junior school is the school on the furthest West point of the campus.
Amenities 
The Junior School has the following amenities:
1 Gym with 6 adjustable nets for basketball
MAP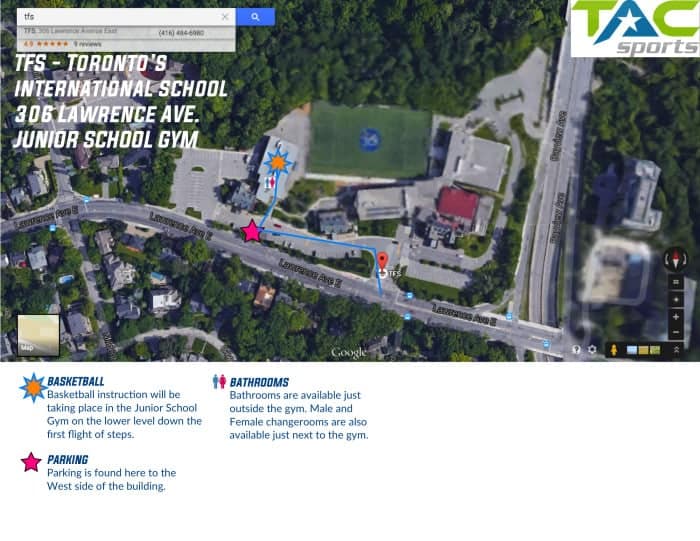 PHOTOS