Toronto Athletic Camps
We provide the perfect opportunity for kids to improve skills, self-confidence, and self-image through high quality sports education.
Grow, Learn, Lead!
Unforgettable Skill and Self-Development Camps and Programs
Who are we?
Toronto Athletic Camps (TAC Sports) is a leader in sport education, specializing in sport, confidence, and leadership development for students aged 3.5 to 16. TAC Sports offers a full range of sports, our unique 5-Star Development System, and a full developmental pathway from recreational to competitive levels.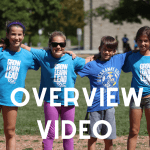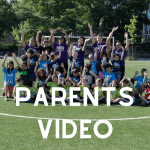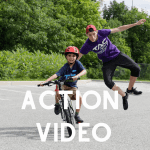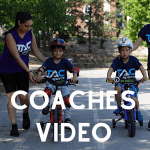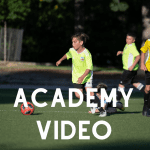 Testimonials
Chrys - Winter, March Break and Summer Camps
My son has been going to TAC sports now for at least five years, for Christmas, March break and summer camps. The TAC team always welcome him with open arms and a friendly smile. The coaches are attentive and engaging. The activity choices make it fun, never boring! It's a great camp for kids!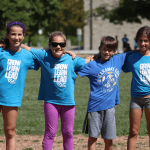 Tabitha - March Break Camp
Our son did the 2020 TAC March Break camp (Week 1 of 2 for the private school period). He loved it! He had mornings in robotics and coding and afternoons and tennis. It was a great way for him to keep his mind and body active. He has done many robotics and coding classes before and his words were "it was the best!". We have tried many camps before and we will definitely be returning to TAC to experience a few of the summer camps.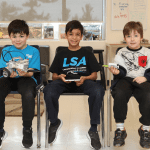 Melia - Summer Camp and After 4 Programs
Our family loves TAC Sports camps! My son has participated in summer camp, various weekly after school lessons and most recently the Winter Holiday Camp. The quality of the instruction, attentive staff, and caring and experienced program directors has made TAC our "go to" company for sports instruction. TAC Sports staff are highly trained in their specific sport, and are also very responsive to every child's needs. They truly care about each child's development in sport as well as their social and emotional growth. We feel very comfortable sending our son to TAC camp – we know he will be well taken care of, learn the love of sport, and have a great time! Everyone who works at TAC Sports truly cares about the children they teach. They are welcoming, flexible, and understanding of the various needs of children. Our son loves going to camp and to his weekly TAC programs after school. The instructors make him feel part of the TAC team, always offer positive reinforcement, and truly care about his self esteem and skill development. I highly recommend TAC sports camps, as well as bringing the TAC team to your child's school for after school sports programs. Well done TAC team! Adib, Arta, Alexander, Nem, Marco, Jessica and the rest of the TAC staff – thank you!
Janice - Summer Camp
My son Brandon enrolled in your summer camp just this past summer at the St Joseph Morrow Park location. I would like to take this opportunity to extend my heartfelt appreciation to the TAC staff. Everyone has been absolutely amazing. The professionalism, energy, and dedication of all staff was astounding. Brandon was met with welcoming smiles at the beginning of the day to friendly wave goodbyes at the end of the day. He loved every aspect of the camp including the food! My son does NOT like his vegetables and he began eating salads at your camp! I was overjoyed!
Unfortunately I do not remember everyone's names at TAC, but those who I remember, Bella, Coach Asher,  and Coach Mady are just the few who made a huge difference in Brandon's first experience at TAC.
Once again, I thank you for being such a great team who provided Brandon a fantastic summer.  I am sure to say we will be seeing you all again next summer!
Beth - Summer Leadership Program
Skilled, caring, enthusiastic and encouraging coaches. A thoughtfully designed and professionally implemented program. Conveniently located and well-equipped facilities. And an atmosphere that seeks to inspire love of sport, openness to challenge and a desire to achieve one's own personal best. I can't speak highly enough of TAC. My son is thrilled to be part of the Leadership in Training program and I am thrilled at the confidence and other life skills it is helping him build.We simply love TAC!