Toronto Athletic Camps
Toronto Athletic Camps (TAC Sports) is the premiere sport camps, weekend programs and year-round lesson programs for ages 4 to 14 in Toronto and the GTA. Our programs and camps are sport specific focused. Soccer, Basketball, Tennis and Mixed Martial Arts. We provide the perfect opportunity for athletes to improve skills and make new friends through high quality sports education.
Select a sport, explore programs and locations.
Why TAC?
Toronto Athletic Camps mission is to provide children with the most personable, growth-oriented recreational and academy tennis, soccer, basketball and martial arts development.
As one of Toronto's top kids sports camp, TAC Sports strives to build the life skills, sports skills, self-confidence and self-image of our wonderful students. Toronto Athletic Camps provides children with the best coaching from certified instructors that serve as their mentors and equals, as opposed to task-masters. Maintaining quality standards and safety is the foundation of Toronto Athletic Camps.
TAC Sports specializes in tennis, soccer, basketball and martial arts training in locations across Toronto and the GTA. TAC Sports ensures that children are safe, active and have fun at each of our sessions. Each of our locations is appropriately equipped in order to get the best out of our students.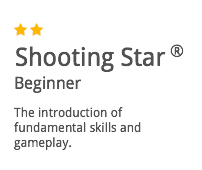 Our Partners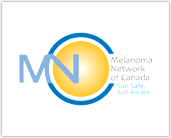 Request a Consultation
or Information Guide!
GET YOURS
Join the TAC
Sports Club Newsletter!
SIGN ME UP
What Parents Think
What an amazing staff! Very friendly, fun and courteous. My daughter loved the camp and could not wait for the next day to go back. She wanted to go early and be picked up late. Every day when I was picking her up she was asking me why I came so early even though I was not!

Out of all the classes or camps that she has gone to, this was the only one that she was super, super excited to go to. She has liked other camps too, but this was different. The staff there made a huge difference between this camp and others. Great job!!!

Thanks for sending the report card and the picture.
All of the coaches have been excellent! They are always friendly and positive when engaging with the children. It has been an excellent experience and we would definitely register again!
Alex had a wonderful time at at the World Cup Soccer & Swim Camp (July 21-25). He was excited to attend camp each day and came home talking about all the soccer players they learned about at camp.

The coaches are fantastic, with an abundance of energy and enthusiasm. Alex's favourite part of the camp was being able to bring his water gun for the water games and showing off his cool TAC Sports shades to his friends.

I was extremely amazed by the huge improvements in Alex's soccer skills in one week! To top it off the progress reports for soccer and swimming are greatly appreciated. Thank you for the abundance of beautiful pictures taken of Alex during the camp. They are deeply treasured.

My daughter tells me all the coaches are fun and very helpful.

She told me she didn't like tennis when I signed her up. Now, she can't wait to play after school! As a parent, I really like that the three coaches come out and speak briefly with the parents.

The coaches are motivated to ensure that each child gets the best experience while in the class. They boost the children's confidence by giving positive reinforcement. It's really nice to see. I'm very happy they will also be returning in the spring.

These weeks have been a very positive experience for me as father and for my two children as well.

I can attest that all of the coaches have great skills to deal with kids. At the same time, you can tell that students understand and learn the game itself.

I was impressed with the personal approach you take with each student and you can tell that the kids have improved technically a lot as well.

It is a pleasure to see you work.

Of the numerous camps we've put our two kids in, TAC Sports is, by far, one of the best camps in Toronto! The coaches and staff are amazing and you can tell they all genuinely love kids and love what they do. We have our youngest little guy registered there for this summer. He gets ready each morning with enthusiasm to see his coaches and comes home excited to talk about what he's done throughout the day. We highly recommend TAC to parents who want their children to have a positive and memorable experience with sports/athletics.

Our son thinks that this is the best camp in Toronto! He attends every year for 3 programs, with one program always being the day camps. He is looking forward to going back next summer!

I put my 4 and 7 year old in the camp (tennis and martial arts) and both enjoyed it tremendously and want to go back. The kindness, expertise and fun-loving attitude of each and every coach was well noted by my kids and me. The coaches were young and energetic, yet very professional in their approach.

All inquiries to the management team via email/phone were promptly responded to in a courteous, polite, knowledgeable and very professional manner. They took their time to explain to me their philosophy in teaching kids sports and I could tell that they were administratively well run and serious about their work.

Great job TAC!
All of the staff were very kind to my son and always gave my son encouragement and praise.

Abundant thanks to all of you for your patience, expertise and genuine concern! My son also loved the hot lunch program!

My kids went to TAC Sports for the first time this July, and they had the time of their lives!!! They have already asked to go back for a whole month next year!

They could not stop talking about Coach Pele, Coach Ben, and Coach Renee! They were up every morning before me and packed (soccer cleats, shoes and shin pads, their swim suit, towel and goggles). They learned a lot, which I like, and it was always done in a fun and enjoyable way. I also appreciate how TAC Sports gives personalized feedback at the end of camp. They have been to many camps and, "Mom finally got it right".

Elie