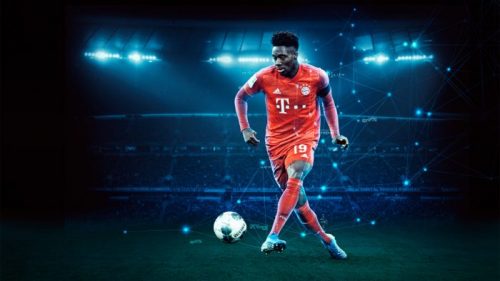 Early Beginnings as a Refugee
Davies was born in a refugee camp in Ghana in 2000 to Liberian parents that fled during a Civil war. With hunger and safety being a constant issue at refugee camps his parents sought refuge abroad. When Davies was 5, he and his parents were able to secure a move to Canada, eventually settling in Edmonton.
Youth Soccer in Edmonton
It was in Edmonton that Davies played his youth football, first for Free Footie, a league for elementary schoolers whose families couldn't afford recreational sport. Eventually he moved on to play for the St. Nicholas Soccer Academy and for the Edmonton Strikers youth club.
The St. Nicholas Soccer Academy is very similar to the TAC Academy here in Toronto. Both academies aim to promote leadership, teamwork, and growth in sport. Both academies also encourage their youth athletes to watch professionals in competition such as the Champions League.
Hard work in this academy allowed Davies to hone his craft and eventually get noticed by the Vancouver Whitecaps of the MLS.  Davies and the Whitecaps had to convince Davies' parents to let a 15-year-old move to Vancouver on his own to pursue his dreams. His parents eventually agreed, with his dad leaving him the message of; "Be a good guy. Be a good kid. Be a good boy."
Becoming a Pro & Becoming a Canadian
Davies career really began to take off from this point. He made his professional debut for the Whitecaps at just 15 years old, becoming the 2nd youngest player in MLS history. Only a year later, Davies became a Canadian citizen and on the same day received his call up to Canada's international team. He made his national team debut at 16 years old, becoming the youngest player in Canadian Men's history.
Davies scored his first international goal for Canada in the opening match of the Gold Cup at the age of 16, and then went on to win the golden boot for being the tournament's top goal scorer, won the Young Player of the Tournament award and was named in the tournament's best XI. In his first full year in the senior international set up, Davies was named Canadian Men's Player of the Year.
Joining Bayern Munich & Winning the Champions League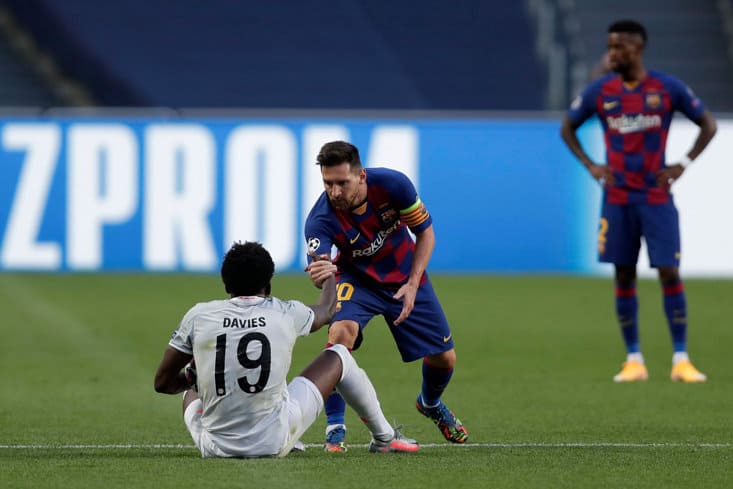 After his stellar performances for the Whitecaps and Canada, many of Europe's biggest clubs began to pursue Davies. Barcelona and Manchester United were both in pursuit, but Davies decided to sign with Bayern Munich for their long history of supporting excellent youth players.

In his early career he often played as an attacker, but at Bayern he was moved to fullback. While this is a defensive role, Davies was given full licence to push forward using his blend of speed and technique. During the 2020/2021 season he was clocked in at 36.5 km/h, which is the fastest time in Bundesliga history. This caused Bayern Munich teammate Thomas Muller to name him the "Bayern Road Runner".

In the 2020, as a 20-year-old, Davies helped Bayern to win the Champions League, the German Bundesliga Title, the DFB Cup, the UEFA Super Cup, and the DFL-Supercup. He became the first Canadian Male to lift the Champions League Trophy. Along the way, he got to go head-to-head against one of his idols; Lionel Messi. (Pictured Above)

Alphonso Davies is now one of the world's premier young talents and one the best defenders in the world. He's done it with hard work, passion for the game, and a positive attitude toward growth. Davies' success from youth soccer, to soccer academy, to MLS, to European soccer has created a pathway for future young Canadian athletes to follow. With Canada being one of the hosts in the 2026 World Cup, Davies will need some young Canadian stars to accompany him on their road to competing internationally.

Tags: passion, refugee, Humble, hard work, development, success, defence, football, defender, Soccer, positive attitude, Technique, Growth, Canada, Academy, speed