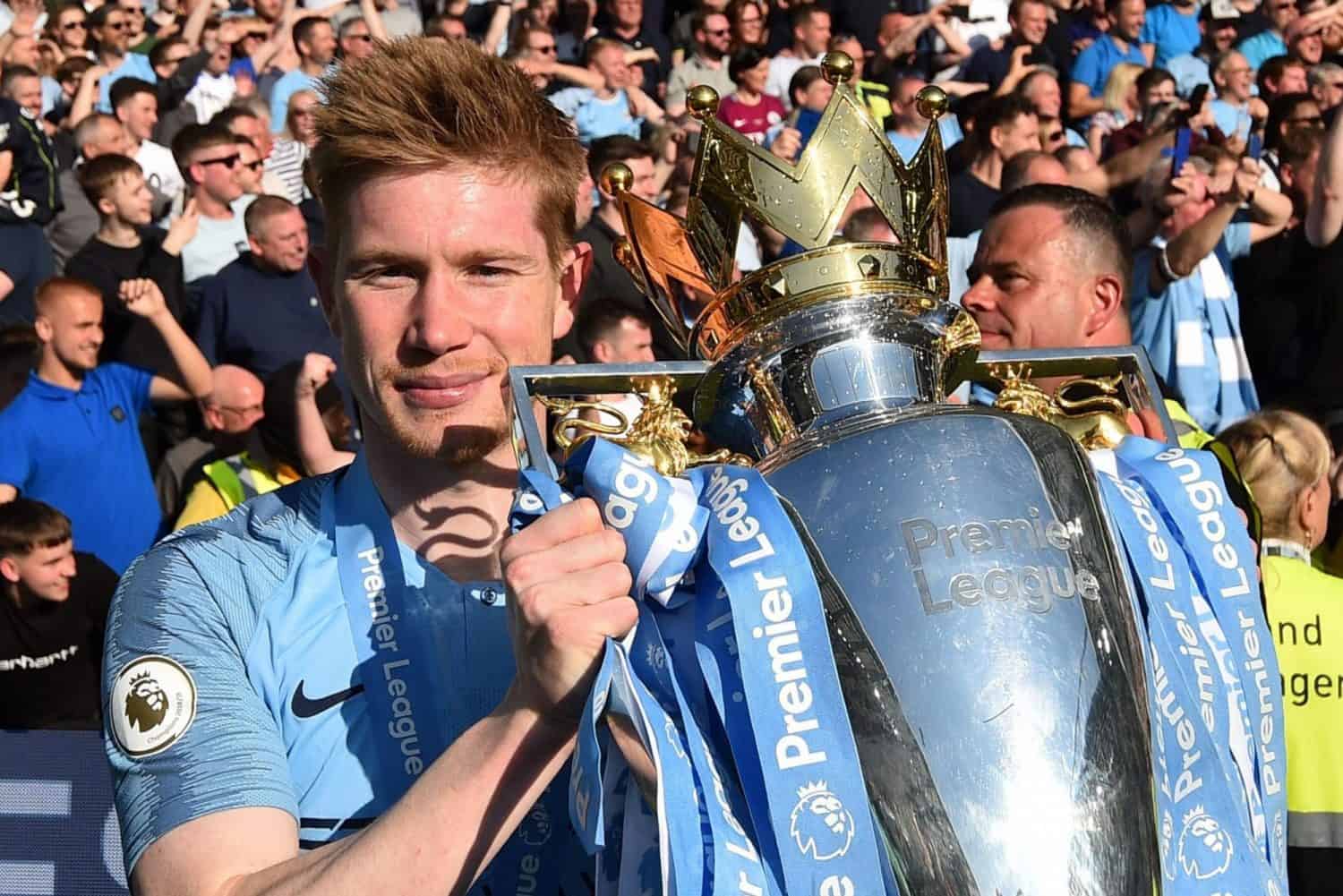 Kevin De Bruyne
Kevin De Bruyne is an attacking midfielder for Manchester City in the British Premier League, and has been at the core of their dominance under head coach Pep Guardiola. De Bruyne was the Champions league midfielder of the year in 2019/2020, and was named the "World's Best Playmaker" by the Federation of Football in 2020.
Kevin De Bruyne isn't as fast as Kylian Mbappé, he doesn't have Ronaldo's physical traits, he can't dribble like Neymar or Messi. So how does he shine on the world's brightest stage? Kevin De Bruyne pairs elite technique with footballing genius too see and take advantage of opportunities that other players may have missed.
Footballing Mastermind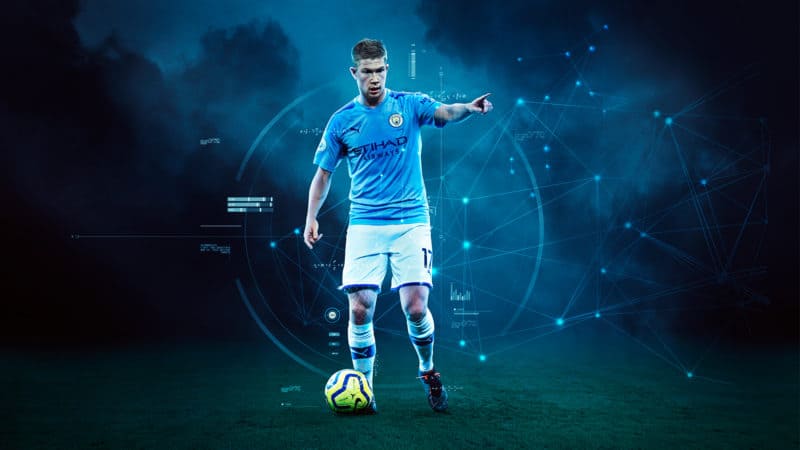 As a 17-year-old at his first pro club, KRC Genk in Belgium, De Bruyne quickly took control of the team. He would often show senior players much older than him different tactical advantages that they were missing.
Fast-forward to today, whenever you turn on a Manchester City game Kevin De Bruyne is bossing the game. The way he sees the game allows him to;
Make off-ball runs, opening channels for his teammates,
Work in pockets between opposing team's defenders, pulling them out of position, and
Know every run his teammates make, even if he isn't looking in that direction.
Elite Technique
When you see Kevin De Bruyne play, he seemingly has the ball on a string attached to the end of his feet. The ball doesn't take a single bounce that he doesn't want it too, and he can spray it too a teammate across the pitch and put it right on their laces. To add to that, De Bruyne can shoot the ball with both precision and power from far outside the box.
When Kevin De Bruyne runs at defenders, they have no idea what to do. Will he shoot from far out? Will he pass the ball over the top to one of his wingers? Will he dribble by them? De Bruyne has defenders completely at his mercy.
How Did He Become This Player?
Kevin De Bruyne's success should excite all young footballers. Why is that? You can't learn to be as fast as Mbappé, you can't learn to jump like Ronaldo, but you can learn how to win with technique and footballing knowledge. There is no big secret to this either, it just takes work and the desire to improve.
5 Tips on How to Become the Next Kevin De Bruyne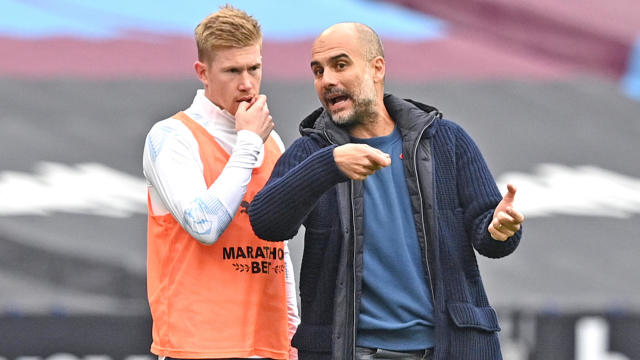 Work on your Touch & Control Without Looking Down at the Ball. Kevin De Bruyne is able to keep his eyes up constantly to survey the field while also keeping the ball at his feet. Set some pylons up and see if you can dribble around them without looking down.
Watch Kevin De Bruyne Play. De Bruyne and Manchester City just beat PSG to advance to the Champions League final. Watch him play versus Chelsea in the final on May 29th.
Watch the Player, Not the Ball When you usually watch a football game your eyes follow the ball around the pitch. Instead, focus on De Bruyne or other creative midfielders. See how they are moving with and without the ball. Watch how they find pockets of space that the defenders can not get too. If you look closely, you'll see that they have the entire game on a string.
Practice Both Long and Short Passing. Practice being able to pass the ball in stride to a moving teammate. Practice passing the ball while you are off-balance. Focus on putting the ball right on your teammate's laces. Focus on receiving the ball, and then passing it, without looking down.
Be a Student of the Game. The only way to become a genius at anything is to study and soak up information.

Listen to what your coaches have to say.
Learn from your mistakes.
Try things that you see pro players do in the game.
If you play video games like FIFA or PES, think about how the midfielder can best be positioned and used.
Watch tutorials on YouTube.
Focus on improving a little bit every single day.
Tags: See the game, football, Tips, dedication, Improve, Excellence, Growth, Soccer, Practice, Midfield, Passing, Playmaker, Genius, Technique, Mastermind