Sportsmanship V Gamesmanship
In North American professional sports, some athletes and teams have deprioritized sportsmanship and instead are focusing on gamesmanship. Sportsmanship is about the honorable pursuit of victory. Gamesmanship, on the other hand, is just about victory, where winning by fooling the referee is just as good as winning by outperforming a competitor. As some would say, "It's only cheating if you get caught."
Miroslav Klose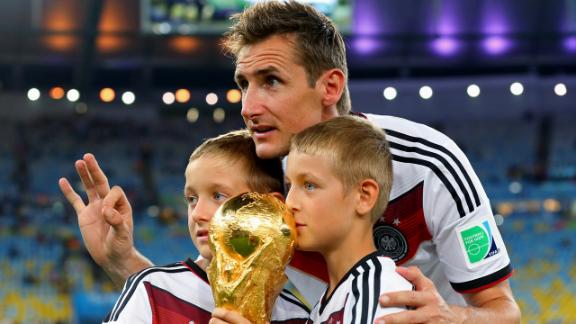 Miroslav Klose is a recently retired German striker. He played for many professional clubs, most notably Bayern Munich, Werder Bremen, and Lazio. He's not just your average player either, here's some trivia for you to impress your friends with;
Which player has the most World Cup Goals ever?
Is it… Messi? Pele? Cristiano Ronaldo? Brazilian Ronaldo? Thierry Henry? Nope!
That's right, Miroslav Klose has the most world cup goals in the history of the tournament. He also won a World Cup with Germany and two German League titles with Bayern Munich. However, that's not even the most special thing Klose has done.
An Amazing Example of Sportsmanship
While Playing for Lazio in the Italian Premier League, Klose waited in the box for a corner. He rose up and knocked the ball into the net, and the referee awarded a goal. While Klose's teammates celebrated, the opponents ran to the ref complaining, because Klose had scored the goal using his hand. A video clip of the incident can be seen here: https://www.youtube.com/watch?v=ye3RA0ULXUQ
What Klose did next is remarkable. He tracked down the referee and told him that the goal needs to be disallowed as it was indeed a handball. The referee then removed the goal.
---
Did Klose lose a goal? Yes.
---
Did Lazio lose a goal they could have really used? Yes.
---
Does anyone remember that? Not at all.
---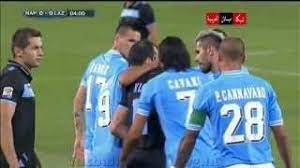 Klose was lauded by the opposing Napoli players for his spectacular display of sportsmanship, as you can see in the picture above. He will always be remembered as a player that was immensely successful as a footballer, but also as a shining example of sportsmanship.
Sportsmanship –> Win With Pride
The lesson to takeaway from this, is not to ignore winning, but to win with talent and to win with pride. Klose is a shining example of footballing excellence and sportsmanship. If you abide by the rules and spirit of the competition, and come away with a victory, it will be much more rewarding than winning by breaking the rules.